**Updated Jan 2023**
Hiring a contracted company to perform a professional service can be anything but easy. How do you know they are legitimate? How do you know they are going to provide the services they say they are? By following these 3 easy tips, the process of finding a great estate liquidation service will be the easiest part.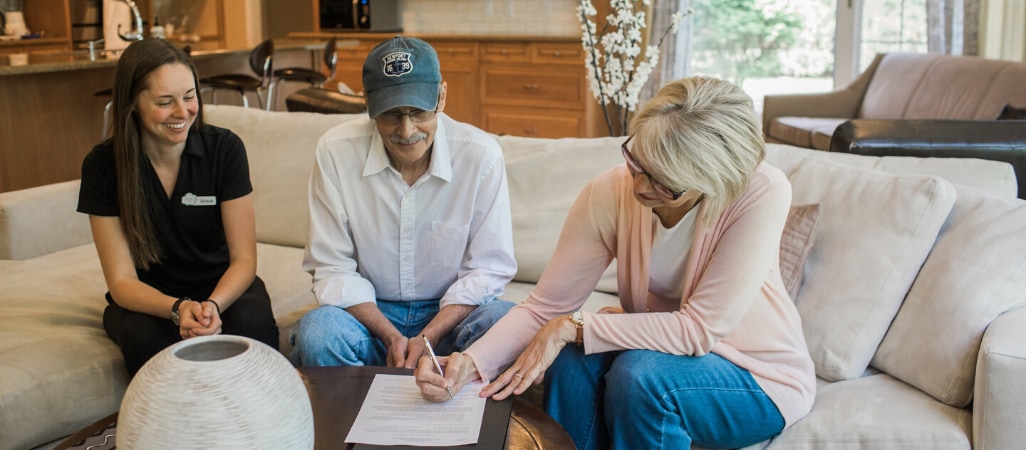 1. Read the Reviews
Read both the good and the bad reviews on multiple platforms. Unfortunately these days it is common to bury a negative review by paying for good ones. It pays to look into the following:
Who is writing the good reviews? You'll want to look for reviews from clients in a similar position to you, not just the reviews from shopping customers.
Filter for the lowest rated reviews. Who is writing them? Do the positive reviews seem to be shoppers but the negative reviews seem to be clients? Look for trends.
Pay attention to the company response on each review. The company should be responding to negative reviews in a way that shows compassion and understanding. This is how you would want to be treated in a similar situation.
Check multiple platforms such as Facebook, Yelp, Angie's List, and Google. You will not regret doing this extra work.
2. Ask If They are Bonded and Insured
First of all, what does bonded and insured mean in the estates sale industry? Bonded means the company is protected and able to reimburse you for theft from your estate that may happen during the estate sale. Insured means you and the company are protected against slip and fall accidents, damage to the home, and damage to the surrounding property during the estate sale.
The estate sale industry has yet to form any sort of regulatory rules. Out of all 52 states, only a few of them regulate estate sale services to a minimal extent. With that being said, asking a company to provide documentation to prove their insurance policies are in place and up to date can ensure your home, the items inside your home, the shoppers, and the company are all protected. Anyone who operates a professional estate sale business and does it legitimately will be both bonded and insured. If any company answers no to this question, send them out the door and do not call them back.
DID YOU KNOW? We are bonded and insured and we are members of several professional organizations!
3. Visit One of Their Sales
A company can claim they run a professional sale with hundreds of customers but how can you know for sure? The best way is to visit one of their current estate sales. It is an excellent way to see exactly how they operate and can give you an inside look as to how they will conduct your estate sale. Visiting a sale will show you:
How they stage the items in your home and if they keep the home staged or if it becomes a mess after the first hour.
Whether or not they stage all rooms or ignore areas like the garage and basement.
If they have friendly and professional staff helping customers.
If they have enough staff in the home to prevent theft and prevent customers from damaging the home.
Do they have respect for the neighbors by placing signs for parking?
Whether or not they are selling items or if customers seem to be walking out with out purchasing.
If time permits you can even plan to visit on the first day within the first hour and then again in the final hour on the last day. This is a real tell tale sign to see the following: how busy they are on the first day and how much actually sold. Try and refrain from telling them you are coming to avoid the possibility of them putting on a show for you. Just be a customer and browse around the sale.
If you find yourself still needing help in deciding which estate sale company is right for you, download our free successful sale checklist or contact us directly. We would love to help you have an exceptional estate sale experience.