We are the only company nationally that offers a robust online selling platform giving your items the attention they deserve. With local pickup, delivery, and even shipping, we are guaranteed to sell more than our competitors every time.
Poof! is here to get the job done and to make you the most money while doing it. Our combination of passion for what we do paired with an educated and trained team is how we double the estate sale proceeds compared to our competitors. Life's transitions can be difficult but with Poof!'s white glove service on your side, you're sure to feel less stressed and ready for what's next.
Poof!'s Guarantees
Detailed Marketing Guarantee
Sale Day Staffing Guarantee
Online Sales Guarantee with nationwide shipping and local delivery
Certified Appraiser Guarantee
Detailed Final Sale Reporting
Keeping track of what sells at your estate sale is important which is why we use an inventory system unmatched by our competitors. We barcode and inventory items at EVERY estate sale so you have full transparency of what sold and for how much. This provides our clients a detailed end of sale report.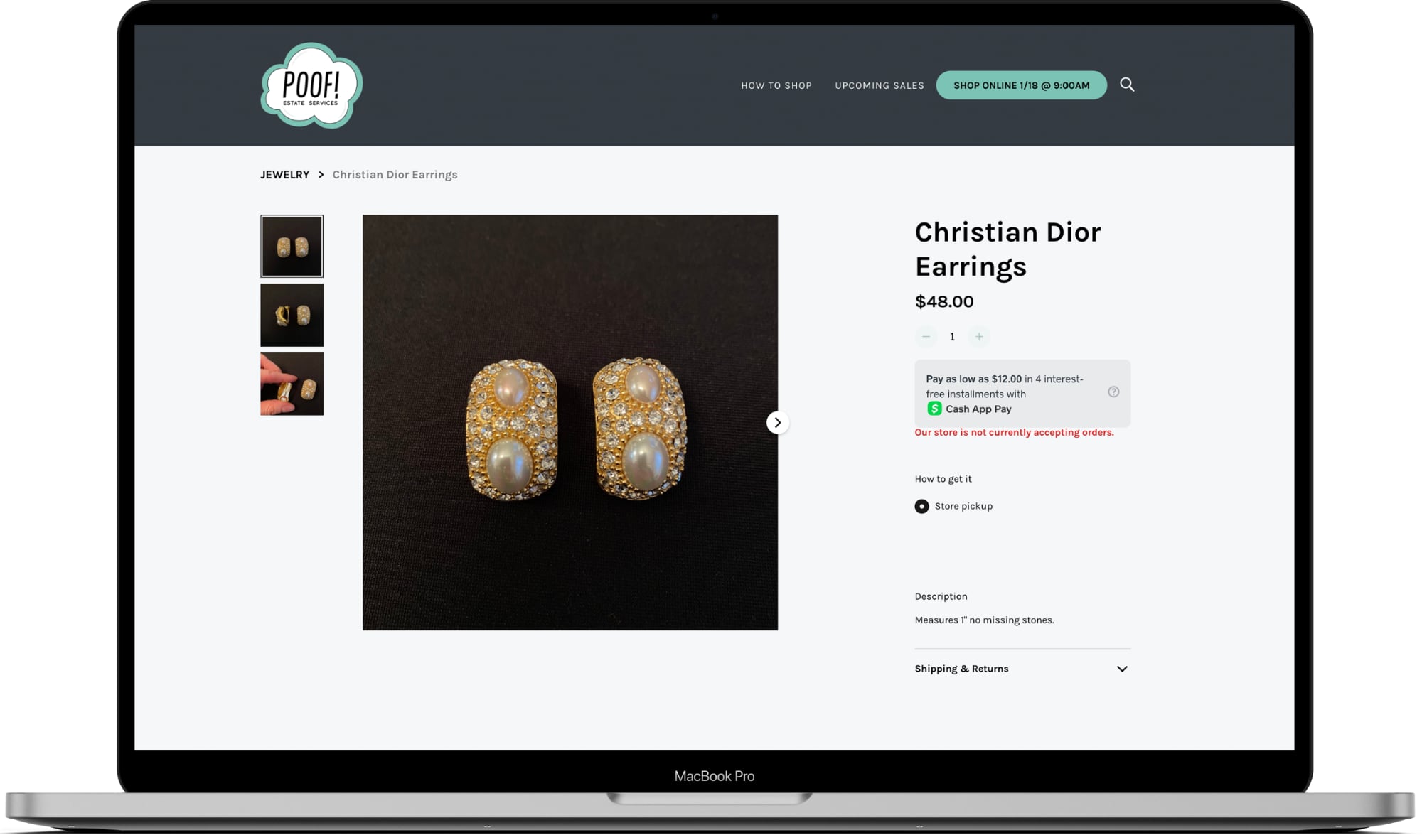 Unique Online Sales Platform
We are the only company in the country offering a private online store featuring an unlimited number of items from your estate sale. These items can be purchased without customers ever visiting your home. We offer local pickup, delivery, and national shipping.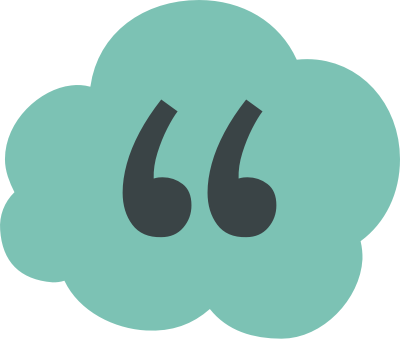 What Our Clients Say
Proven Hands-Off, Stress-Free Process
Learn more about our optimized and detailed process, from start to finish.