Shopping around the holidays can be stressful for many reasons… Finding unique gifts at big box stores can be challenging, fighting crowds can be exhausting, retail prices are high, and eventually everything starts looking the same. So why shop estate sales for holiday shopping instead?
You're guaranteed to find a unique gift
You can avoid the crowds if needed
Great deals!
You might be thinking "okay, that works if I want used items or a bunch of old stuff…". It just so happens that those are the exact myths we have busted.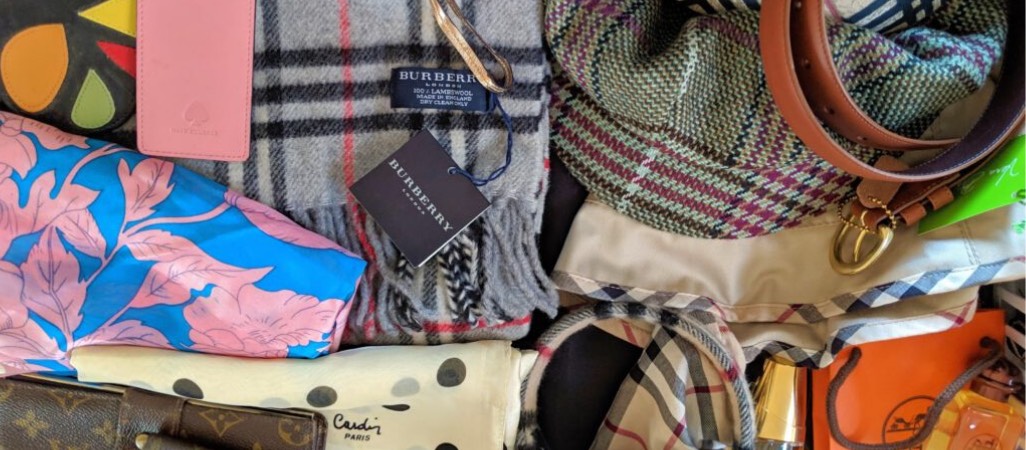 Myth: All Items at Estate Sale Are Used
It is common for estate sales to have large collections of similar items. Most of the time these collections are unused, brand new items, that the homeowner has never utilized. Combine this with estate sale prices (hint: lower than retail) and you've got the opportunity to buy brand new gifts at a fraction of the price!
Looking for a Gucci purse with tags? You can find it. A Rolex watch? No problem. Never used Le Creuset dutch oven? You got it. Video games and systems? Yep. Legos? Easy. Brand new jewelry? Definitely. New in box perfume? Got that too! The list goes on.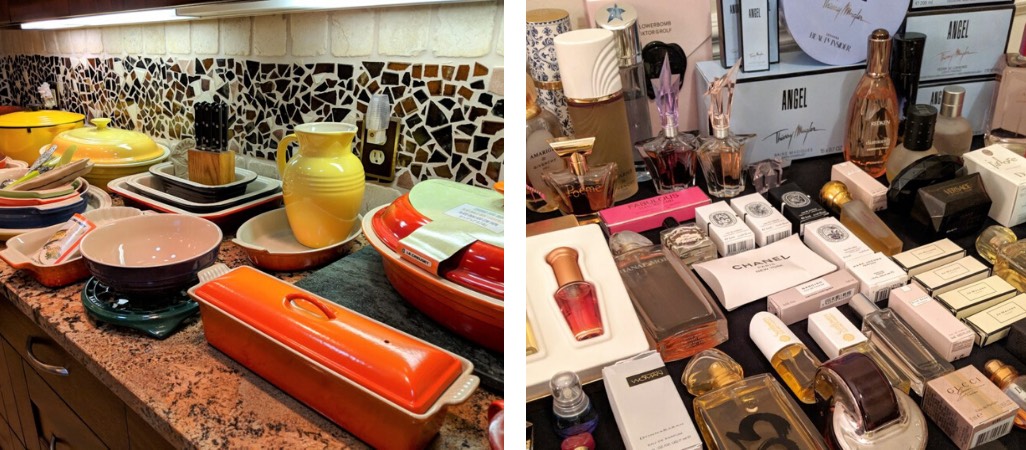 Myth: Estate Sales Are Full of Old Uninteresting Items
While estate sales often have old things, they definitely are not boring! There is nothing better than finding vintage video game systems for your nostalgic cousin, mid-century decor for your friend into interior design, tin toys for your grandparents or gag gifts for white elephant parties! When shopping for a quirky or nostalgic gift for friends and family, estate sales really are the perfect place. A brand new item with tags can make a great gift but those one of a kind items can have a lasting impact.
So, how can you make sure to find what you're looking for at a great price? Here are a couple of pro tips…
Reach out to the estate sale company and ask if the item is still available and how much it is.
Sign up for email alerts about specific items on estatesales.net
Get to the sale early. The early bird catches the worm!
Don't be afraid to leave offers if the price doesn't match what you want to pay.
Don't put all your eggs in one basket. Look around for duplicates of your item to make sure you don't miss out.
For more tips on how to shop estate sales, check out our other blog post "How to Shop an Estate Sale".
Avoiding the Crowds
So, you've found the item and you like the price, but now you want to avoid the crowds. Try contacting the company hosting the sale and see if they take payment over the phone. We offer this at all of our estate sales. We process your transaction on the spot and put the item on hold so you can pick it up at your convenience. We even guarantee our electronics and ship out of state. Pretty sweet right?