12 Things You Can and Can't Sell at an Estate Sale
While preparing to have an estate sale you may begin to wonder what you can and cannot sell. Is something too valuable to sell at an estate sale? Does the item have any value at all? Am I allowed to sell this item? It's often the case that our clients want to purge, donate, or toss items to prepare for their free initial consultation, however we have seen situations where too much purging has happened and they no longer qualify or they have discarded many items of value unknowingly. So, before you rent that dumpster and call the family over, take a look at the information below.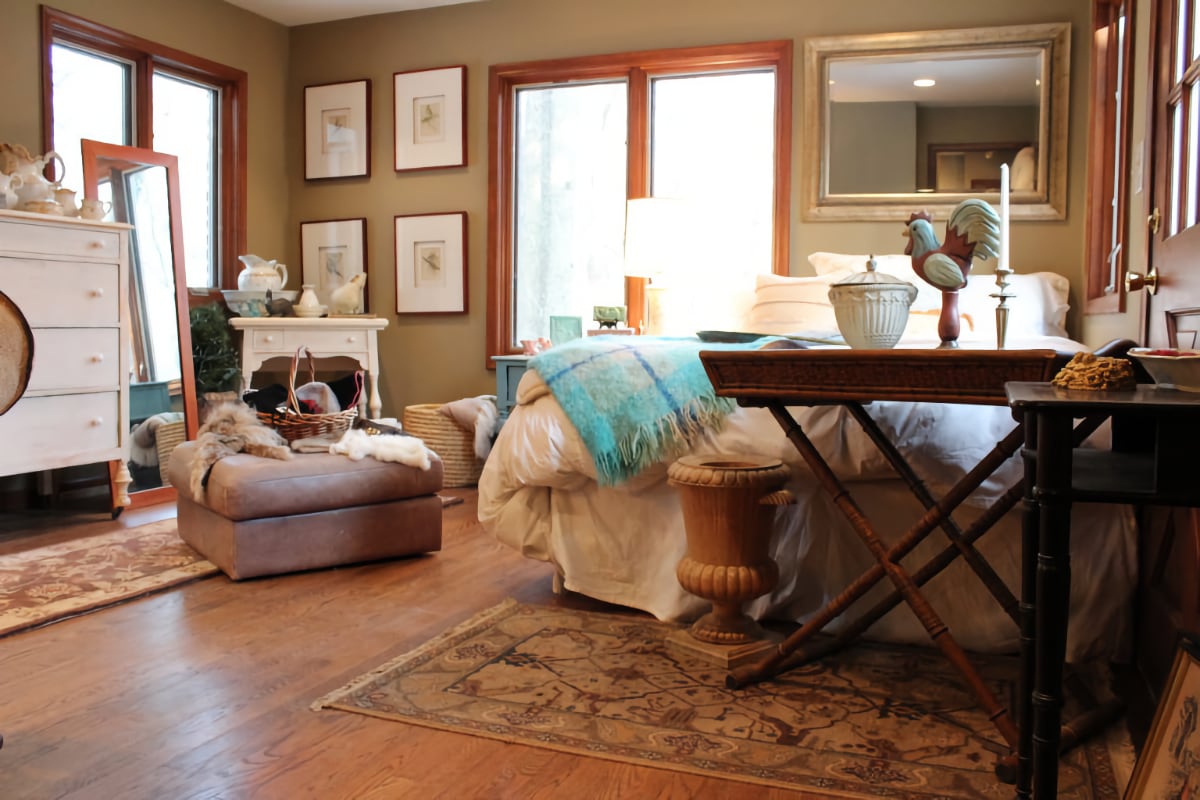 Clothing / Accessories – sell it.
A common mistake people make is donating all or most of their clothing and accessories (like purses and shoes) prior to having an estate sale. Clothing, shoes and purses are actually very popular items at estate sales and will raise the amount of profit your sale produces. We have contacts in both the vintage and antique clothing and accessory markets as well as designer and luxury markets. Even if the items are not new with tags, they have a good chance or producing a profit for you. Before you donate, always get a second opinion.
Cars/Trucks/Campers – sell it.
As long as you have the title to the vehicle, a qualified estate sale company can help you. We work with vehicle appraisers to find the right price for any vehicle and a specific marketing strategy ensures it has the best chance of getting noticed, even on a national level.
Beauty Products and Perfume – sell it.
Beauty products and perfume are not only popular but they can be expensive. Shoppers love to get a deal and this is where you can capitalize on selling what you no longer want at your estate sale. Worried that your perfume bottle is only half full? When it comes to perfume, used, old, and even empty is totally fine.
Jewelry – sell it.
Jewelry is one of the most popular items that can be sold at an estate sale and is a very lucrative addition for our clients. Costume jewelry rarely has another opportunity for resale as local jewelers and pawn shops are often looking for precious metals and stones. When it comes to fine jewelry, it is more likely to bring top dollar at an estate sale when compared to reselling to a jeweler or local pawn shop.
Old Paper Currency and Coins – sell it.
Individuals often think that coins and paper money are too valuable to sell at an estate sale. While selling these items does require an expert, as long as you hire someone who is qualified, an estate sale can be the perfect setting to get top dollar for items in this category. With Poof!, we have robust online selling capabilities, certified appraisers and collections specialists, access to auction services, and more. Selling high end or specialty items for top dollar is our specialty. So before you take anything to the bank, even simple pocket change, consider having an expert take a look.
Animal Products and Ivory – sell it, but be careful
The sale of ivory and other animal products like hides and taxidermy can be complicated. It is important to know the origin of the animal product and its age. Most species are protected and the government considers trade of any part of those animals illegal without proper documentation.
Firearms/Weapons – sell it. (with additional research)
Weapons of any kind (with the exception of handguns) are legal to sell in the state of Michigan and can be very lucrative. With a category like weapons, it pays to have an expert opinion as there are a few types that fall into a confusing category of legal to sell but not legal to carry. Such weapons like the triangular trench knife or bayonet, brass knuckles, and police batons are ones we see most often. Have questions about your weapon collection? Just give us a call and we can help.
Cleaning Products / Garage Chemicals – sell it.
Cleaning supplies and chemicals should be disposed of through a local hazardous waste facility, which can be cumbersome and expensive. While these items may not be valuable, customers are often very interested as they can get a deal compared to a retail store. Rather than taking the time to pack them up and incur the cost, we suggest letting customers purchase them (or even take them for free) at your sale. Every dollar counts and in the end, they can be cleared for you at a lower cost if need be.
Vintage Magazines / Comics – sell it.
Believe it or not, your old National Geographic and Life magazines can actually fetch a dollar or two, sometimes more. Magazines and even old tabloids and newspapers are popular among collectors, the same goes for comic books. Next time you see that old stack of papers or magazines, set it aside and have someone look through it for hidden value.
Old Electronics – sell it.
Vintage and even antique electronics are highly sought after and can be popular at estate sales. There is a limited market for repairing them so anything in working condition is especially sellable. This includes computers, old phones, and more. However, before selling, make sure they are void of personal information and you have done a factory reset when applicable.
Food and Spices – sell it.
Food is food and everyone needs it. As long as it's not expired, someone will be waiting to buy it for themselves, a loved one, or even a canned food drive. Keeping it in the home will not bring you much in the way of profit but can save you the stress and energy of packing it up to donate it yourself.
Old License Plates – sell it.
Some license plates are actually quite valuable. Some license plates can reach values over $500. It might be surprising but there are currently no laws or restrictions in place for the sale of used license plates.
Liquor – toss it.
Nearly every home we come across has a hidden liquor stash somewhere. The question is, are you allowed to sell it? Unfortunately this is one category in which a license is required. If sold, be leery as fines can be hefty – up to $10,000.  However, private buyers do exist. Please consult with an estate sale professional before you toss it.