Each home is unique and every situation requires a tailored estate sale strategy. Whether you are a long time collector of antique items or have a home of recently purchased designer furniture, we can help you.
Book a Consultation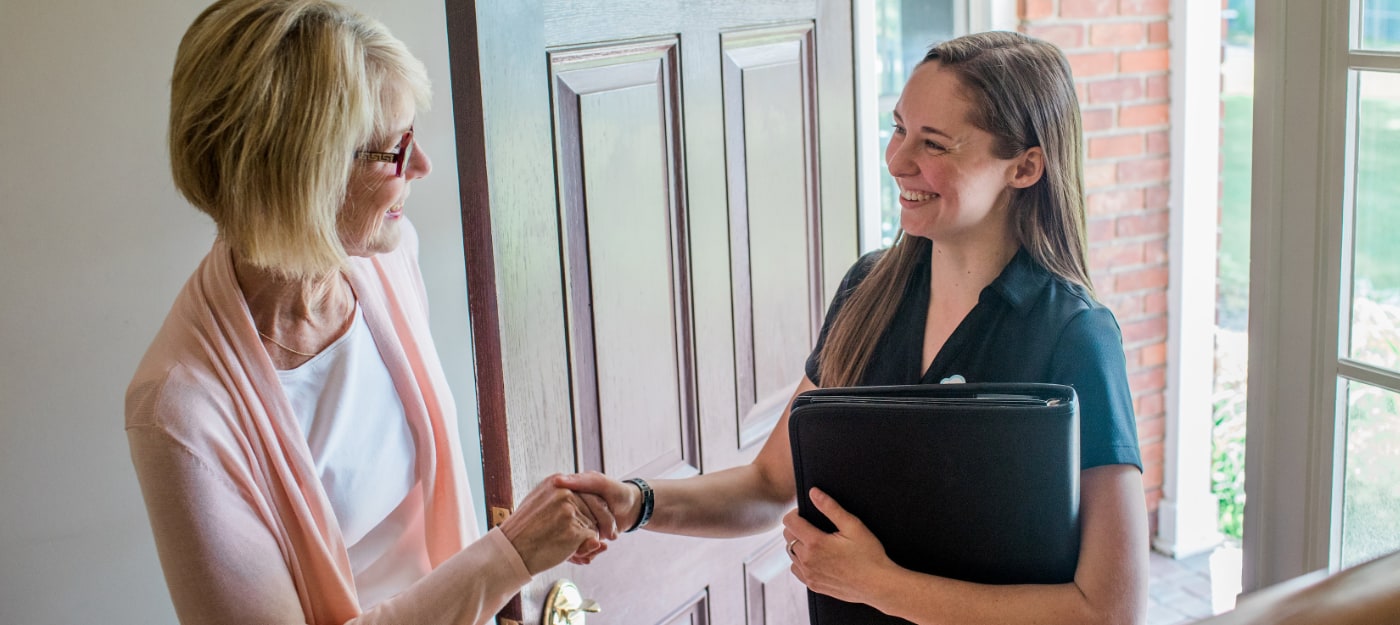 The free consultation consists of a detailed tour of the home in which the items deemed for sale should be easily identifiable. We will discuss your unique needs, guide you through the next steps of the process, propose a commission (or cost) for our services, and answer any questions you have. The goal here is to set you up for success and provide you with expert material and advice exclusive to our process.
Wondering about high value items?
Step 2
Staging, Organizing, & Advertising
This step is essential for aesthetic, customer appeal, and advertising of your estate sale. Our expert team of stagers utilize interior design techniques to merchandise your home and create the ultimate shopping experience. Pairing that with professional photography and a tailored advertising strategy ensures your items will be irresistible and seen by many. Our skilled team ensures special advertisement and appraisal needs are paid to rare antiques, designer merchandise, luxury brands, and other items of high value.
Interested In How We Advertise?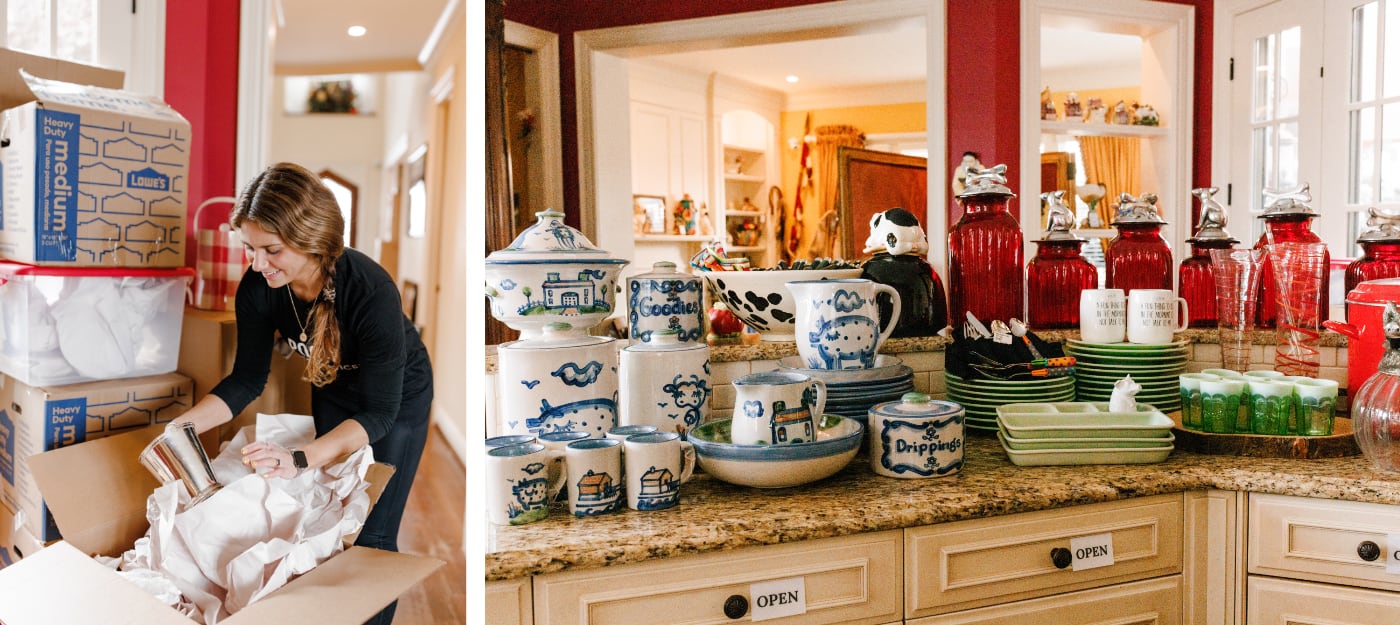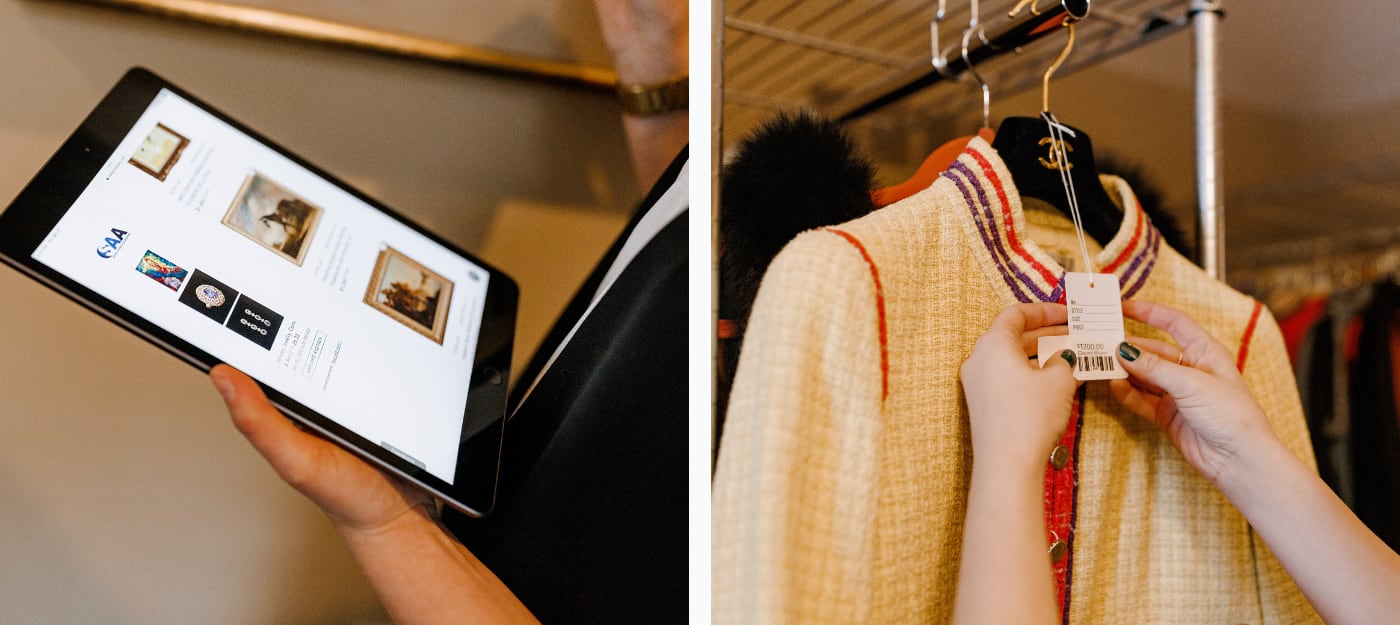 Step 3
Pricing & Research
To obtain the perfect price for every item we combine detailed research with a team of experienced evaluators to ensure each item is valued properly. In this step of our process we have 2 main goals: to ensure all items are at a desirable price point – to produce maximum sale profits – and to sell as many items as possible.
Information on Our Pricing Process
Step 4
Hosting the Estate Sale/Selling
Our combination of trained sales staff and competitive pricing ensures a high percentage of liquidation with the highest possible return. The integrity of your home and security of your high value items matter to us. We are proud to say we have the highest number of staff members, per sale, compared to any of our competitors. Adding to this, our unique online selling platform, advertises your items nationally. When all is said and done, your sale is guaranteed to be a success.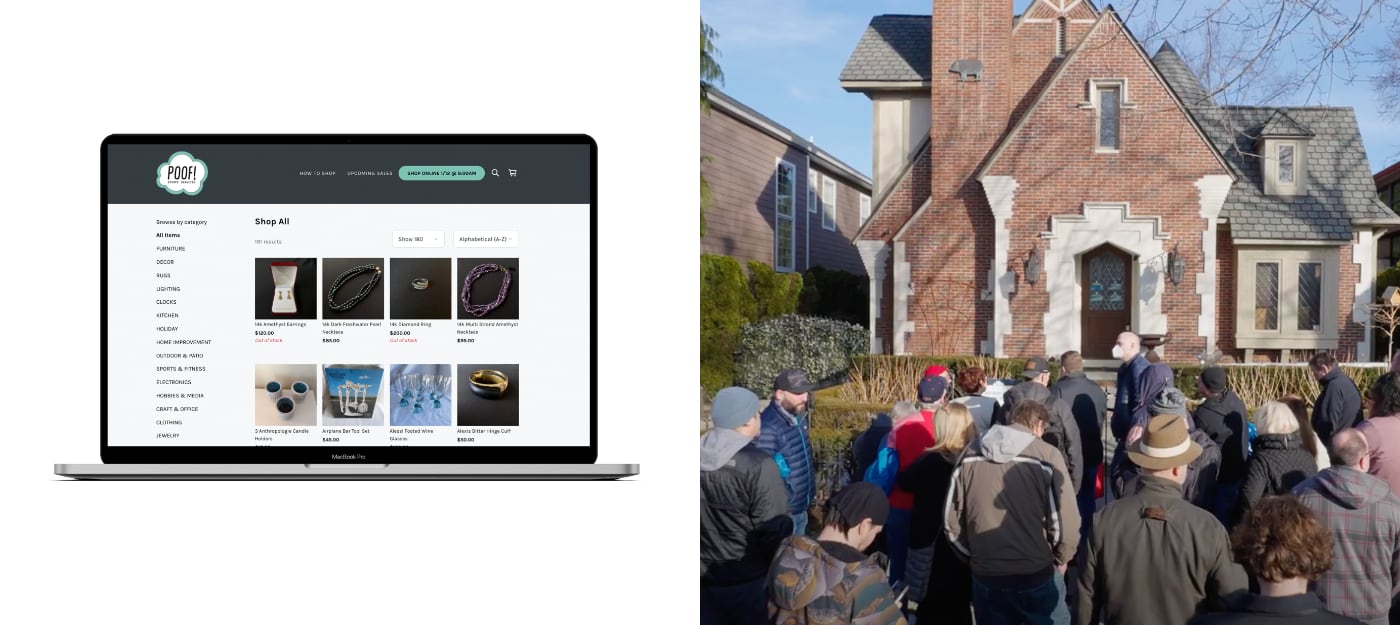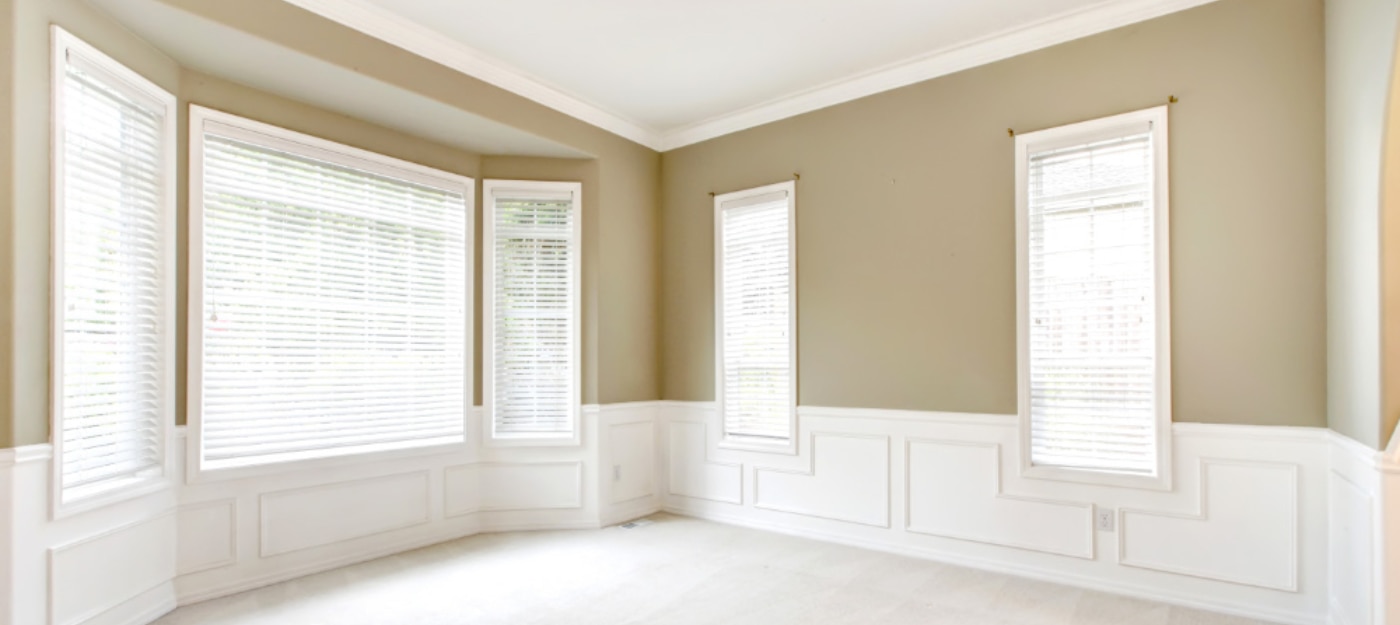 Step 5
Post Sale Clean-Out/Collecting your Check
Our carefully crafted and fine tuned clean-out service provides you with a hands off and stress free close to your estate sale. A representative from Poof! will be on site to manage the whole process, you will receive a detailed donation slip, and you can expect the home to be completely empty in broom swept condition. All you have to do is sit back and collect your check.
See What Our Past Clients Are Saying
Additional Appraisal Services
Individual Item Appraisals
Dividing of Family Assets
Local Antiques Roadshow Hosts
Poof! has been traveling to different cities in the Metro Detroit area to provide free item appraisals to members of the community in Antiques Roadshow style events. We are proud to share our knowledge and expertise with members of the community who have unique items they are seeking more information about.
Contact Us